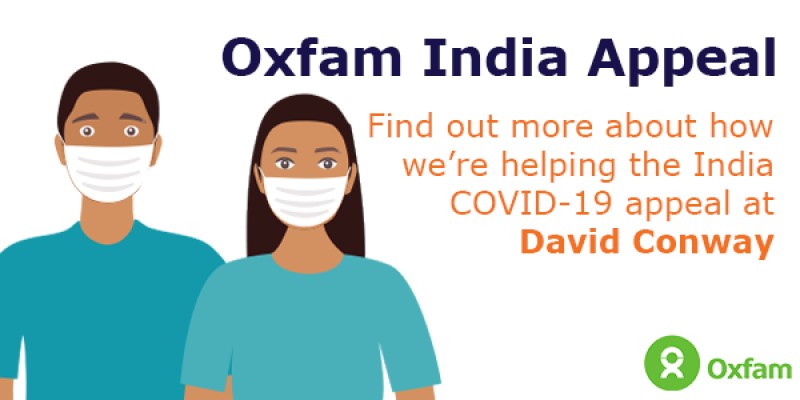 Oxfam's emergency COVID-19 appeal for India
India is experiencing a deadly wave of coronavirus deaths, and hospitals are unable to meet the demand for treatment.
People desperate for medical care are struggling to pay for oxygen and medication. The poorest migrant workers and others who are unable to work, travel, or afford food and health care are suffering the most.
The poorest communities, once again, will bear the brunt. Living in crammed areas without sanitation and using shared toilets and water points, they have no means to follow COVID-19 guidelines.
With fatality numbers rising rapidly it is a race against time to help as many people as possible.
Oxfam is helping to keep people safe and provide urgent medical supplies to hospitals in India.

Oxfam India is working with the government to distribute Personal Protective Equipment (PPE) to frontline health workers. They are also helping to fund oxygen cylinders, safety kits and other medical equipment, as well as food for hospitals and health centres.

How we're helping at David Conway & Co
As a responsible family company, we want to help where we can.
Therefore, for all new sole agency instructions in both sales and lettings between Mid-May to End of July, we pledged to donate £100 to Oxfam's India COVID-19 Appeal.
WE HAVE NOW DONATED A TOTAL OF £2,400.00!